Crest Hollow Country Club Wedding of Danielle and Brett on June 08, 2013 from JayR Castillo on Vimeo.
In this week's vendor spotlight, we're excited to showcase one of our favorite videographers: J Castillo Films, a New York-based boutique cinematography studio that was established in 2011 by the husband and wife team of JayR Castillo and Sigh Robes.  Their keen artistic eyes and their background as musicians have helped them offer unique and high quality wedding films to their clients. As a boutique studio, they only accept a limited number of clients per year to maintain and deliver the highest quality of products to their clients.
Today, this fabulous husband and wife duo share with us (and our brides) why they love what they do and the importance of hiring a videographer for your special day.
How did you get into wedding videography business? Why do you enjoy it so much?
We love attending weddings and we love taking videos! We've been in the industry for a while and realized that we can bring something refreshing and fun to capturing moments during weddings. What started initially as a small start up blew up in a matter of weeks after we launched and we are very thankful to those who appreciate what we do.
We enjoy filming weddings because we love to capture the emotions that unravel during a very important day like this — which normally happens once in a lifetime for most people. On top of this, weddings are always a party — and party equals FUN!
Why should a couple hire a professional wedding videographer?
Weddings only happen once in a lifetime and hiring a professional wedding cinematographer is very essential. Our goal is to capture and create wedding films that our clients will love and be proud of for the rest of their lives. We put together a cinematic story of the most important day of their lives like no other can.
What is your favorite moment to capture during a wedding?
We love to capture clients reciting their  personal wedding vows to each other. When do they get to say these words again to each other? Probably never again – and capturing this on video is priceless. An avalanche of emotions happen when these personal vows are recited by couples to each other in front of their family and friends — we just love, love, love it!
How do you film a first look without making it look staged?
It's important for us to capture the real moment when our couples see each other for the first time. However, we still have to plan for the first look location and make sure that the bride and groom don't see each other and so we have coordinate with their photographers and wedding planners. This ensures that when the couple finally sees each other, we are out of the way, filming and letting the magic happen.
What wedding details are a MUST to catch on film?
Most people think that the bride preparation can be skipped when trying to create a video timeline for the day. However, we feel that it is a MUST to film the preparation since this is the only time we can artistically film the dress and shoes and other details before the bride wears them. Add to this the fact that the preparation shows how the bride (and the rest of her entourage) acts prior to getting married — you get to feel the nerves, the fun, etc. and we feel capturing these give more meaning to the day itself.
What inspires you during the video editing phase? How do you differentiate your videos from one another?
As we edit each film, we are reminded that we are telling the story of two people in love who, despite all odds, found each other and vowed to spend their lives together. LOVE all around inspires us and it brings us great joy to create a story that our couples will cherish for the rest of their lives.
Since we like to film organically and usually let things unfold, the personality of the couple usually shine through in their videos — making each of the films we capture unique.
If you could give a bride one piece of advice when searching for a wedding videographer, what would it be?
SIMPLE! –> When they are on Google search for J Castillo Films and book them 😉 But seriously, meet with the videographer; do your due diligence by watching both the recap and the full length films before you decide who to book; and trust your gut.
You can see more of J Castillo Films' amazing work on their YouTube page here. Also make sure to check them out on Facebook, Twitter, Instagram and Pinterest! We look forward to sharing more vendor spotlights with you soon!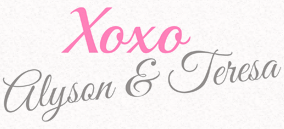 Tags: jayr castillo, jcastillo films, ny wedding cinematographer, ny wedding videographer