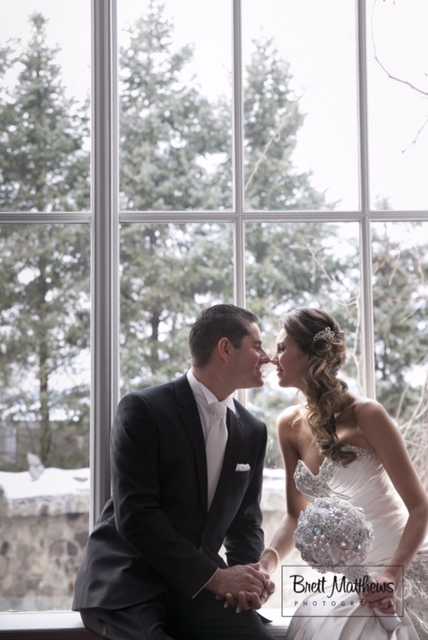 This past February, above all Events had the pleasure of working with Michael and Ashley, where we helped execute a flawless wedding day for this beautiful couple. To say this wedding was perfectly planned would be an understatement! No detail was left undone at this beautiful ballroom affair at the Westmount Country Club in Woodland Park, NJ!
The day started with Michael and Ashley primping and prepping – her in a glamorous Allure gown, and him in a classic black tux – for what would be a gorgeous event on an otherwise frigid February day.  The couple, who thoroughly enjoy watching the Bachelor together (and who got engaged in a similar fashion while on vacation two years ago), planned a romantic first look that was to be captured by Brett Matthews Photography and Rob Adams Films, where Ashley was given Michael's "final rose" before walking down the aisle.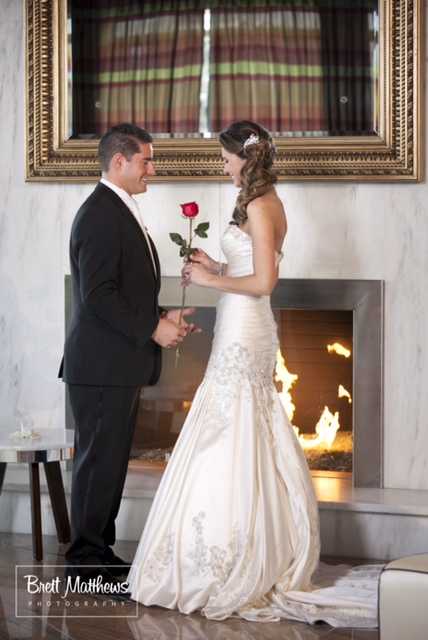 Guests were speechless when Ashley met Michael at the altar, which was adorned by beautiful draping and candlelight. She looked stunning, and simply breathtaking. After a beautiful and personal ceremony at the Westmount, guests were treated to an over-the-top cocktail hour with hors d'oeuvres galore, while taking back the fun and festive sounds of a 3-piece salsa band provided by Bravura Entertainment.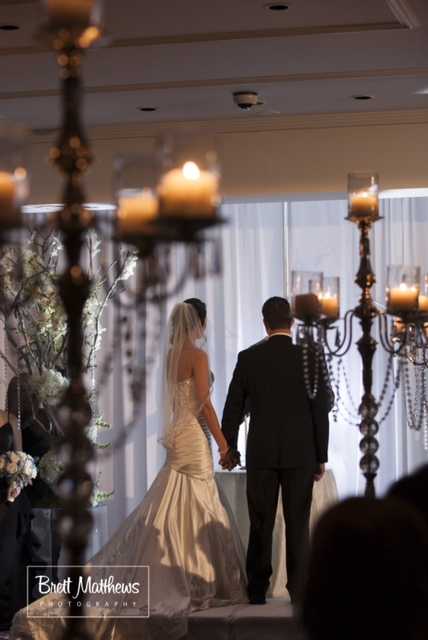 As cocktail hour ended, guests were ushered into the grand ballroom, where each table had a spectacular white high centerpiece that was beautifully ornamented with crystals and candles, each created by the masterminds at Pedestals Floral Decorators. The dance floor featured a dramatic grand façade, where Bravura Entertainment pounded the dance floor all night with a great mix of of-the-minute music that made the dance floor buzz all night long.

After a few short dances (which included a choreographed bridal party dance routine), and some toasts, guests were served a magnificent dinner artfully prepared by the chef's at the Westmount. As dinner concluded, the dance floor was filled to the max with family and friends enjoying the fabulous night. Then, out came the magnificent wedding cake created by Palmero's bakery – a gorgeous 4 tier cake that was adorned with crystals. Ashley even presented a groom's cake to Mike that was designed to look (astonishingly) like their cat! The evening ended with a spectacular Viennese hour, along with a great cigar bar for guests to relax and rewind on the heated porch.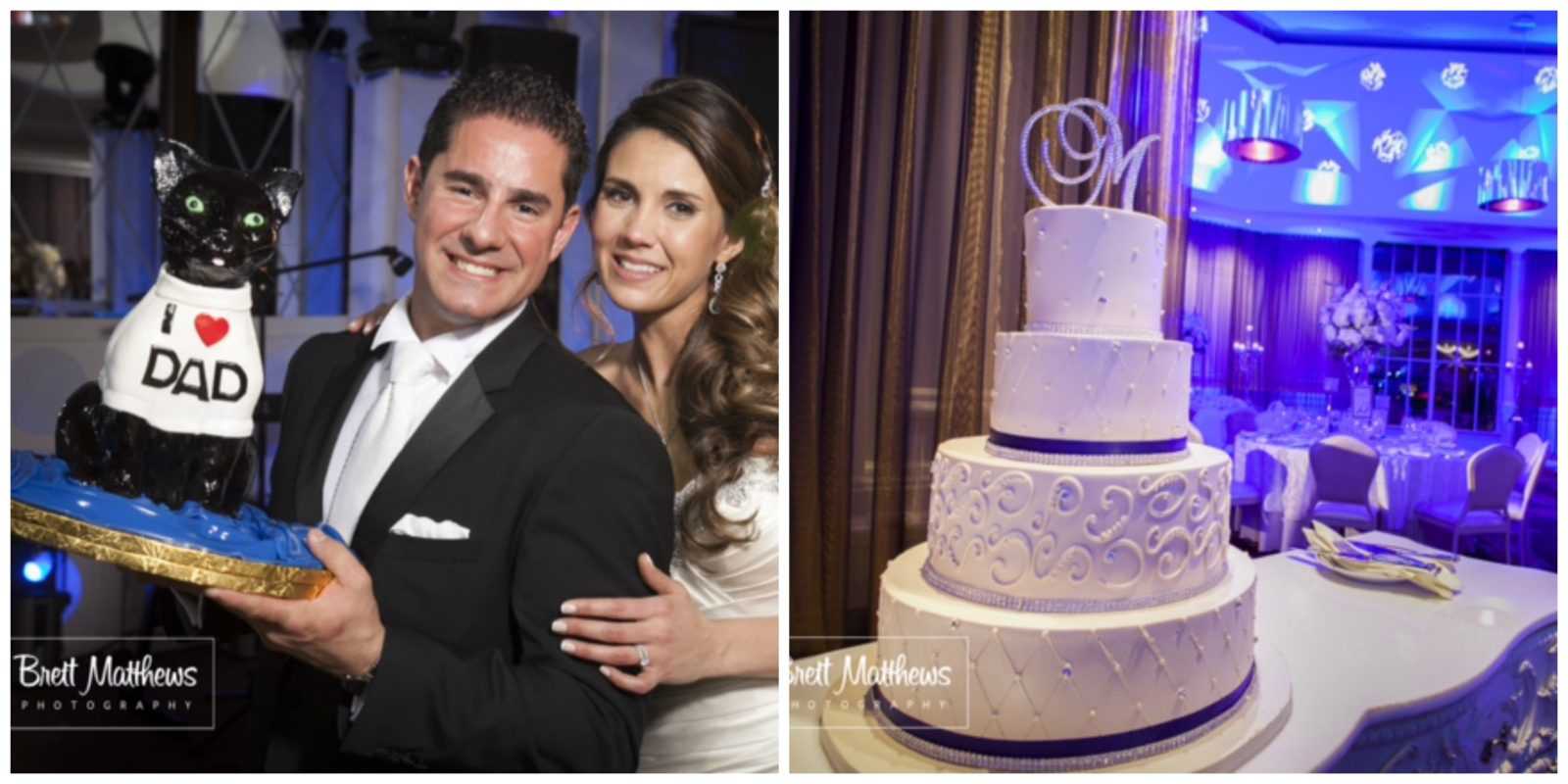 It was an absolutely gorgeous day that was truly unique to this beautiful couple. Congratulations Michael and Ashley! We wish you a wonderful life together!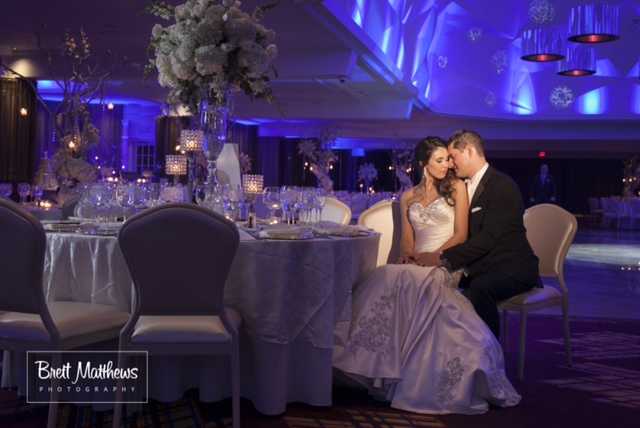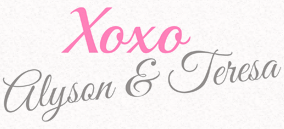 Tags: Above all events, Ballroom wedding, Bravura Entertainment, Brett Matthews Photography, February wedding, hamptons wedding planner, long island wedding planner, new york wedding planner, Palmero's bakery, Pedestals, Rob Adams Films, The Bachelor, wedding, weddings, Westmount Country Club